I want to help empower YOU to become eco- friendly and ingredient conscious beauty lovers! How am I going to do that? By introducing you to some amazing brands and resources out there that will make this transition easy and enjoyable. That is why I am hosting a giveaway with the amazing CertClean & PurPicks where you can win safe and super effective green beauty products! Keep reading below to discover some amazing non-toxic skincare to try that didn't make the cut in the awards.
THE 2018 CLEAN BEAUTY AWARD WINNERS ARE :

I personally judged the categories of Face Care (which were hydration focused) and Eye Liner. I was in major need of trying new products in both areas so I definitely lucked out. Although all of the winners are worthy in my eyes of holding the tile, I have a few more products that I was SUPER IMPRESSED with and I feel you guys NEED to know about and now you will have a chance to try some of them yourselves!
PERSONAL FAVORITES
My personal favorites from the group I trialed go as follows:
From Molly With Love: Sea Kelp Bioferment Essence
The moment I picked up this product I was instantly intrigued with it. The Sea Kelp Bioferment Essence is a mix of a mist and a hydrating liquid serum in one. It has an interesting deep brown ocean like color, which resembles it's main ingredient 'sea kelp'!
The From Molly With Love Sea Kelp Bioferment Essence takes the effectiveness of Korean beauty and the luxury of high-end brands like La Mer for instance, but applies it's own green beauty principals within each and every product.
The ingredients include the nutritive active Sea Kelp Bioferment, it is an effective and powerful ingredient that penetrates the skin with a high concentration of vitamins and minerals without harmful additives.
https://frommollywithlove.com/product/sea-kelp-bioferment-essence/
Retails for 47.99$
ACNE DR. 1st Control Tonic:
The Acni Dr. 1st Control Tonic is part of a 4 step skin care regimen, it falls 3rd on the line. This product also falls under the new trend of 'essence' Korean products. They seem to be the core of their skincare routine providing light yet hydrating and penetrating products.
This particular tonic has a super sleek, light and gel like texture. With the change of seasons here in Vegas (hot to hotter) my skin began to produce excess oil causing breakouts. I have dry to combination skin which is also sensitive so I weary about trying this out. But I was SO IMPRESSED by how it made my skin feel! It dried out the excess oil my face was producing but helped to balance and soothe the dry/irritated patches around my cheeks. *Warning* if you have super dry skin I would try one of their other products or introduce it to your regimen slowly.
I admire iSoi (I'm so intelligent) their philosophy as well, below is an image of what ingredients they provide as opposed to toxic filled 'luxury' options out on the market.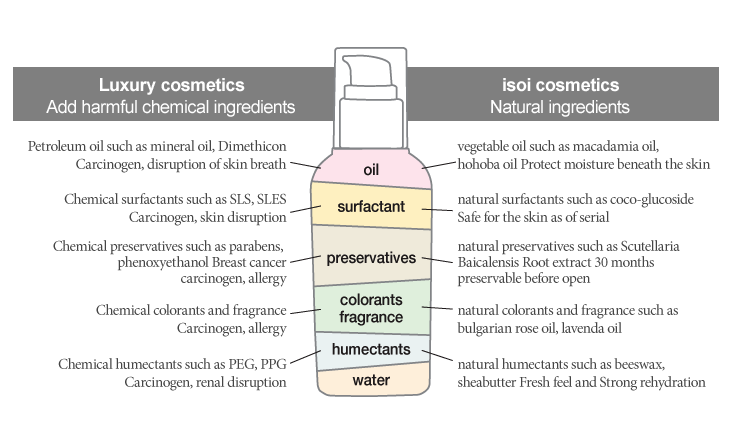 DR. DENNIS GROSS: EXTRA STRENGTH DAILY PEEL
I was a bit skeptical before trying out these exfoliating peel pads. As I mentioned before my skin is sensitive and can react to harsh products that may work for others. However I was so pleasantly surprised by how soothing they were on my skin! It cleared out most of my texture and has commenced the process of removing my infamous dark spots on my cheek area.
The peels contain a blend of AHAs (glycolic and lactic acids) plus BHA (salicylic acid) which penetrate any pesty pimples or blackheads surfacing. The ingredients in these pads clear blemishes, hyperpigmentation, scarring, and fine lines and wrinkles! They are great for all skin issues, but you may want to start with the original strength if you are not sure of your skin's sensitivity.
* This product was not part of the Clean Beauty Awards but it's among my personal favorites. *
https://drdennisgross.com/skincare/product-type/peels/ab-es-5-pack-small-square.html
A 5 day package retails for: 17$
NEXT STEPS:
Now that you know why I absolutely loved these products you will have a chance to try them out yourself! CLICK BELOW TO ENTER!
KEEP IN MIND THE GIVEAWAY HAD NOT STARTED YET. Click below TOMORROW @10 AM EST tomorrow and ends at 11.59 PM on June 19th!
Head over to my Instagram post and get a head start! Special thank you to PurPicks and CertClean for collaborating with me on helping to spread the word on the power of non-toxic beauty!
Beauty
By Buffy's Personal Favourites from the Clean Beauty Awards!